Results and Scorers:
RESULTS: 2021 Betfred Championship Round 4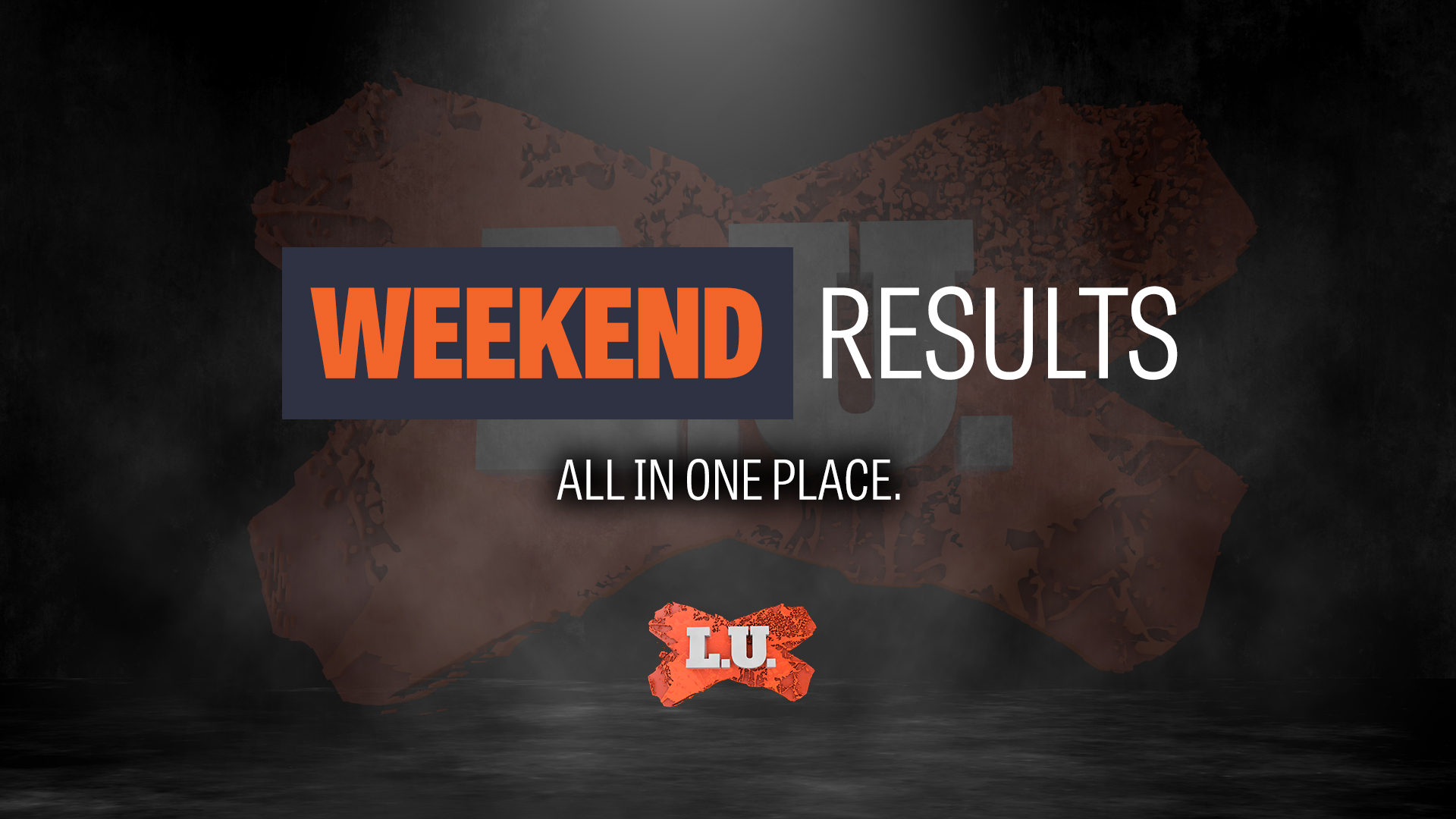 All the results and scorers from the fourth round.
All listed times are AEST (NSW/QLD/VIC/ACT). Subtract 9 hours for UK local time.
---
RELATED: See the full list of 2021 Betfred Championship Draw and Results.
---
Oldham RLFC 16 Halifax Panthers 12
Venue: Bower Fold
Date: Saturday 1 May 2021 at 9:45pm
Oldham RLFC (16)
Tries: Tommy Brierley, Martin Reilly, Jack Croft
Goals: Callum Green 2
Halifax Panthers (12)
Tries: Conor McGrath, James Woodburn-Hall
Goals: Connor Robinson 2
---
Sheffield Eagles 20 London Broncos 20
Venue: Keepmoat Stadium
Date: Sunday 2 May 2021 at 12:00am
Sheffield Eagles (20)
Tries: James Glover, Izaac Farrell, Aaron Brown
Goals: Izaac Farrell 4
London Broncos (20)
Tries: Abbas Miski 3, Tuoyo Egodo
Goals: Chris Hankinson 2
---
Newcastle Thunder 16 Batley Bulldogs 28
Venue: Kingston Park
Date: Sunday 2 May 2021 at 9:45pm
Newcastle Thunder (16)
Tries: Kieran Gill 2, Jake Shorrocks
Goals: Josh Woods 2
Batley Bulldogs (28)
Tries: Alistair Leak 2, Tom Gilmore, Elliott Hall, Dale Morton
Goals: Tom Gilmore 4
---
Whitehaven RLFC 22 Bradford Bulls 30
Venue: Recreation Ground
Date: Monday 3 May 2021 at 12:00am
Whitehaven RLFC (22)
Tries: Andrew Bulman, Jessie Joe Nandye, Jason Mossop, Aiden Roden
Goals: Lachlan Walmsley 3
Bradford Bulls (30)
Tries: Steve Crossley 2, Joe Brown, Brandon Pickersgill, Ebon Scurr
Goals: Danny Brough 5
---
Widnes Vikings 46 Swinton Lions 10
Venue: DCBL Stadium
Date: Monday 3 May 2021 at 2:15am
Widnes Vikings (46)
Tries: Deon Cross 2, Kenny Baker, Brad O'Neill, Ste Tyrer, Ellis Robson, Shane Grady, Adam Lawton
Goals: Ste Tyrer 7
Swinton Lions (10)
Tries: Nico Rizzelli, Mike Butt
Goals: Jack Hansen 1
---
Dewsbury Rams 20 York City Knights 30
Venue: Tetley's Stadium
Date: Monday 3 May 2021 at 4:30am
Dewsbury Rams (20)
Tries: Matty Fleming, Andy Gabriel, Aaron Hall
Goals: Paul Sykes 3
York City Knights (30)
Tries: Matty Marsh 2, Ryan Atkins, Marcus Stock, Kieran Dixon
Goals: Kieran Dixon 5
---
Toulouse Olympique v Featherstone Rovers
Postponed to a future date

---
RELATED: Click here to view the current Betfred Championship ladder.